Have you ever took part in an online courses, training event online or a webinar? Did you forget about the entire session just as you logged out? If almost all the information has skipped your mind, then don't be too concerned. It's not actually your fault. Some eLearning courses can actually prove to be highly effective, while some others are unable to leave a lasting impression.
I believe that it is the responsibility of the eLearning professionals to enhance the effectiveness of the programmes. We need to develop learning experiences that will help the students to learn in a long term perspective, irrespective of the topic or learner's background.
Here are some helpful tips for designing and developing an effective online learning experience that will stick with your learners for a long time-
Applying knowledge
In order to make sure that learners actually absorb the information and remember the session, your learners need to implement the knowledge they have gained during the online course. It is only by imbibing real life scenarios, games and simulations into the lessons, they will have the best opportunity to apply their knowledge in real world and learn from repetition.
Relate new knowledge with already acquired ones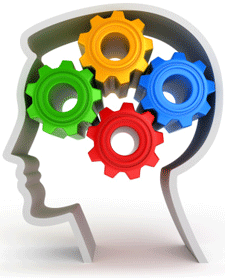 Humans tend to follow their natural instinct of linking new ideas to what we have learned previously. The fact is this process can help to improve the effectiveness of online learning courses and make them much more memorable. By helping your learners link one concept with another one, you will enable them to boost their memory.
Develop emotionally fulfilling stories
Good stories can help to invoke the right emotions in us and enables us to get connected. Emotionally compelling stories make the topics of online programmes automatically more engaging and interesting. This makes the subject matter more memorable. You will not be able to hold it in your mind, but also in your heart as well. However, be clear about the objectives and goals of the eLearning programme while developing these stories.
Inspire reflection
After completing every module or lesson, you must encourage the online students to review and reflect the ideas and concepts that were delivered recently. This will help them to fully understand all the major points before attending the next sessions. Hence, it will be easier for the learners to recall all the information.
Ignore cognitive overload
Ensure that the text blocks are concise enough for the learners to absorb easily. The best way to do this is to divide long paragraphs into several bullet points, break information into simple bite-sized modules or lessons, and focus on main aspects of information for avoiding cognitive overload. You can also include graphics and charts to express complicated subject matters. Make sure all the content you offer is concise and clear.
Incorporate collaboration activities
Social learning provides students the ability to communicate with their fellow learners and participate in an enhanced and interactive learning experience. When learners connect with their peers via social networks and discuss about their assignments and projects, it will help them to remember the lessons better.
These tips will empower you to create and develop online learning experiences that will be memorable, effective, interesting and engaging. It will make sure your learners not only gain a comprehensive knowledge but also accomplish a real world understanding.
What do you think. Feel free to share your thoughts and ideas with us by commenting here.
Article source - http://bit.ly/1GcKxBw